Event Calendar
Small Business Week: Power Lunch
Date and Time
Friday Oct 23, 2015
12:00 PM - 1:30 PM PDT
Friday, October 23
12pm - 1.30pm
Location
Garibaldi Lift Co.
Fees/Admission
Early bird: Members $40 Non-Members $50
available until Wednesday, October 14
Regular rate: Members $45 Non-Members $55
Mentor Garden: Members Free Non-Members $60 for 60 minutes
All prices are subject to GST. Registration is open until Wednesday, October 21
Contact Information
Sarah MacWilliams, Events Project Manager
Send Email
Small Business Week: Power Lunch
Description
Registration is closed for this event! To be added to the waitlist contact Events Project Manager, Sarah MacWilliams at 604.932.5922 or sarah@whistlerchamber.com

Christine Day - Big Business thinking for Small Business

Meet the CEO named one of the top 5 International Most Powerful Women by Fortune Magazine. Christine Day, CEO at Luvo, former CEO at Lululemon Athletica has much to share when it comes to innovative strategies for starting with a small business and growing BIG. Christine will speak to her personal wins (and struggles) of entrepreneurship in the corporate world and share her thoughts on what's next.

Key takeaways:
From start-up to Fortune 500 – lessons from Starbucks, Lululemon, and now Luvo
Christine's best and worst day
Top 3 growth tips for small business owners
Guest Speaker: Christine Day
Fortune Magazine's top 5- International Most Powerful Women, CEO of the Year by Globe and Mail, CEO at Luvo, former CEO at Lululemon growing revenue from $290 million to $1.6 billion (the most profitable retail apparel company in the world) and executive at Starbucks building one of the world's most recognizable brands.
Twitter
Facebook
Website
More about Christine here >>
BDC Mentor Garden following the Power Lunch
Package your inspirational Power Lunch with an an energizing speed mentoring session
.
1 hour, 4 speed mentor sessions, each 15 minutes in length. Book one or all four – it's up to you how connected you want to be to the brightest business minds of our community and beyond. If you are unable to attend the power lunch please join us 2pm to kick off the mentor sessions. Complimentary tea and coffee will keep the creative juices flowing. Please remember mentors are here to share advice, not to be pitched.
Book your time today >>>
Meet the mentors: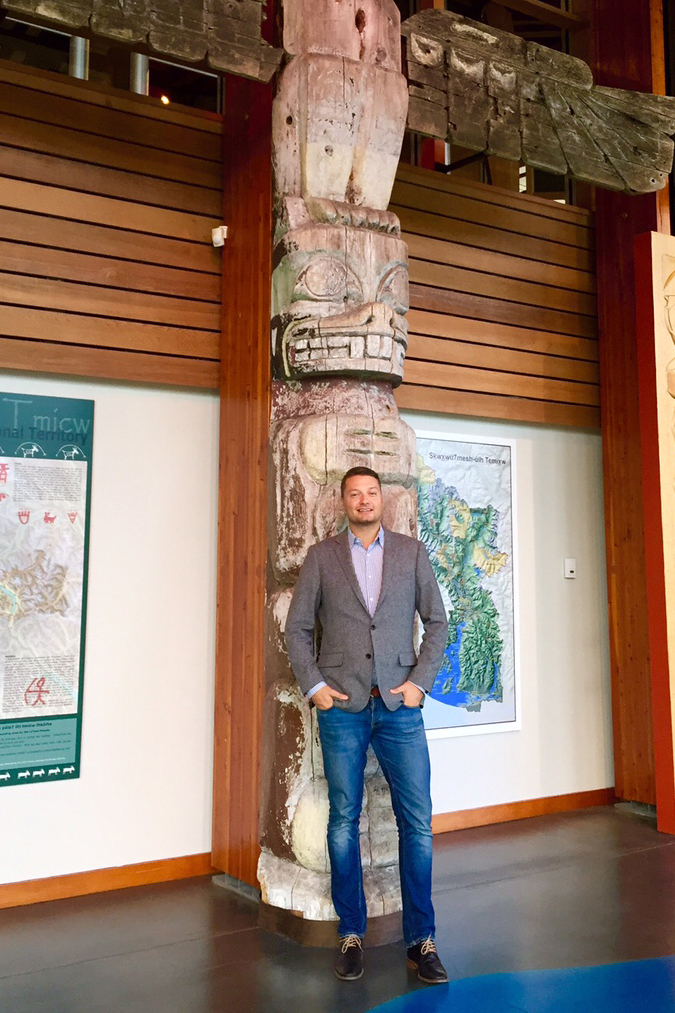 *SOLD OUT*
Brady Smith-
Speak to Brady for
: Business growth and building relationships
Bio: Brady Smith is a 17-year Whistler local with a passion for the Whistler Outdoors, Sport, and specializes in business growth in the not for profit sector. Brady's past work experience includes the Vancouver Organizing Committee as a Manager of Accommodation, Whistler Sport Legacies Society as Manager of Business Development, The London Organizing Committee for the Olympic Games in sponsorship, and now as the Executive Director of the Whistler Aboriginal Museum, Squamish Lil'wat Cultural Centre. Brady's ability to grow revenues while maintaining the integrity of the organizations mission(s), is by strengthening community relationships, and taking risks to capture as much business as possible.
*SOLD OUT*
Cathy Goddard -
Speak to Cathy for:
advice on starting and running a business through effective planning, management and mentorship that fits your unique set of circumstances
Bio: Cathy Goddard of Lighthouse Visionary Strategies offers business coaching and the popular Open Forum speaker series. She is founder of Lighthouse Mentor Network, a mentor program nominated for Small Business BC Awards in 2013 (Top 5), 2014 and 2015 (top 10). Cathy writes a column for the Whistler Question newspaper.
Cindy O'Hara -
Speak to Cindy for:
advice on personal lending and investments, business planning and next steps for your business
Bio: Cindy O'Hara has been in the financial services industry since 1988. She has experience in personal lending and investments and holds a PFP designation from the Institute of Canadian Bankers. For the past 20 years she has been both a small business and commercial banking advisor. At BDC, Cindy helps entrepreneurs who are seeking financing for projects (i.e. working capital, equipment, leasehold improvements, and real estate loans). She works closely with BDC's Consulting Team who provide excellent guidance and support to entrepreneurs seeking knowledge in Business Planning and Management, Market Development, Global Expansion, Technology Strategy, Innovation, HR Management and Business Transition.
*SOLD OUT*
Diana Mulvey
- Speak to Diana for:
Planning for conscious growth, marketing to connect positively and building tribes of brand advocates.
Bio: Diana develops measurable and scalable plans for growing organizations, advising brands on corporate strategy, marketing and communications projects. Her background includes experience as a national marketing manager in the financial sector and as a marketing director for a retail start-up where she scaled its grassroots approach leading up to an IPO.
David Kim -
Speak to David for:
advice that looks at your business as a whole and offers solutions designed to give your company added financial control, flexibility and operating efficiency
Bio: David is the Regional Field Coach and Senior Account Manager with over 25 years of business and banking experience across the globe. He implements the BDC approach that goes beyond money by looking at your business as a whole by offering solutions designed to give your company added financial control, flexibility and operating efficiency. With access to over 600 experts, David is able to help identify the required professional advice from BDC Advisory Services.
*SOLD OUT*
James Kirkwood -
Speak to James for
: advice to boost your sales, develop a killer marketing plan and strategies to motivate your team to succeed time and time again. You will walk away with a fresh perspective, a strategic approach and on your way to achieving your key business objectives.
Bio: Highly accomplished and experienced sales leader with a record of achievement in Sales, Management and Director roles for the largest Media businesses in Canada and Australia. Regularly called upon by Executive Leadership Teams to develop strategic plans to tackle today's markets, develop tomorrow's top sales leaders and give organizations the competitive edge
Joel Chevalier -
Speak to Joel for:
Guidance on all areas of Human Resources Management including but not limited to recruitment, engagement, performance management, coaching, compensation and benefits.
Bio: Joel is the Vice President of Employee Experience at Whistler Blackcomb, North America's premiere Mountain resort. WB holds status as one of Canada's Top 100 Employers for Young people, one of BC's top 50 Employers, one of Canada's Greenest Employers and one of Canada's top 10 most admired corporate cultures. With WB since 2001 and in his present capacity since 2007, he is responsible for all Human Resource programs that support Whistler Blackcomb's premiere status. Previously, working in Human Resources with Sheraton, Delta and Canadian Pacific Hotels in Toronto. Education: BA in Political Science - Wilfrid Laurier University, Diploma in HR Management - Humber College, certificate in Conflict Resolution - Justice Institute of BC, Diploma in Critical Incident Stress Response - University of Maryland, certified as a Lean Six Sigma Black-Belt.
*SOLD OUT*
Joey Houssian -
Speak to Joey for:
Creating cultures in a big team, big picture thinking and selling the vision.
Bio: Joey Houssian is the President and CEO of The Adventure Group. Inspired by the positive impact that comes from sharing spectacular experiences in nature, Joey has prioritized a culture of family and personal growth for his guests when it comes to his company's, which include Superfly Ziplines and Wedge Rafting. Joey's passion lies in sales & marketing, branding and strategic planning.
*SOLD OUT*
Kirby Brown-
Speak to Kirby for
: Advice on starting and running a business through mentorship including strategic planning, visionary leadership and effective partnerships.
Bio: Having lead all aspects of a four season resort (operations, real estate, public relations, sales and marketing, retail, food and beverage, golf, finance, human resources, maintenance), and having participated on many community and industry boards I am now focused on building an industry leading tourism company – Sea to Sky Gondola
Pepe Barajas -
Speak to Pepe for:
Operational insights, building a fast growing businesses and how to communicate this to partners and teams.
Bio: With over 15 years of business experience in Latin and North American markets, Pepe has gained great insight into operations and practices of successful organizations. Thanks to outstanding family mentors and diverse personal experience, Pepe has developed the skills to assess and communicate goals and strategies for individuals and organizations. Pepe is also a Director at the Whistler Restaurant Association and seats at the One Whistler board, which examines resort-wide issues.
*SOLD OUT*
Sarah Strother-
Speak to Sarah for
: Marketing, sales, operations and overall business strategy she brings differing perspectives on business management to the conversation.
Tess Evans -
Speak to Tess for:
Building your human resources systems so that your business can reach its maximum growth potential.
Bio: Tess Evans has lived in Whistler for over 12 years along with her husband and two boys. She holds a B. Comm. from Ryerson University and is a recipient of the Kathy Barnett Leadership Grant. Tess is an avid alpine skier, runner, gardener and is a three time Tough Mudder. After 20 plus years in human resources and business operations, Tess used her experience to build HR Galaxy in the fall of 2014. She has become dedicated to streamlining HR systems so that any organization can be better prepared for their biggest investment – their people.